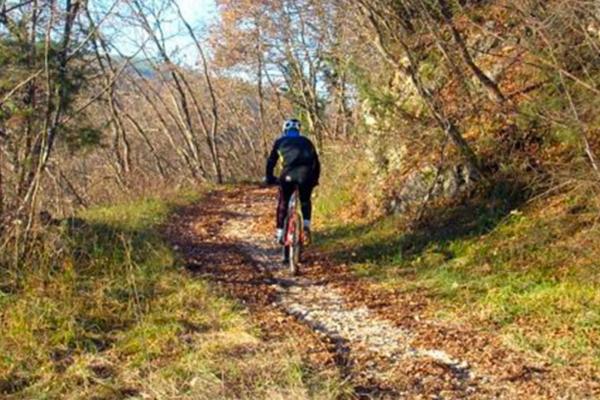 Bike Rides
Montestigliano is located in the Val Di Merse valley. This area has a large number of back roads that are quiet and just waiting to be explored by bike.
Take in the colourful Tuscan landscape, its wide open panoramas and its rich history and culture. The area is known for its slow pace and tranquility, in the past, these same lanes would have been visited by pilgrims on foot or travellers on horseback.
Still today there is so much to visit: local villages, castles, parishes, abbeys, rivers and creeks.
Collect a map of the area at reception or book a guided tour with the Italian Mountain Biking school for €150/tour. We recommend the book "Val di Merse in bicicletta" for information on all the itineraries in the area.
Bicycles are available for rent and can be delivered right to your door. They are €25 a day for a mountain bike or €30 a day for a road bike. The bikes come with helmets and repair kits.