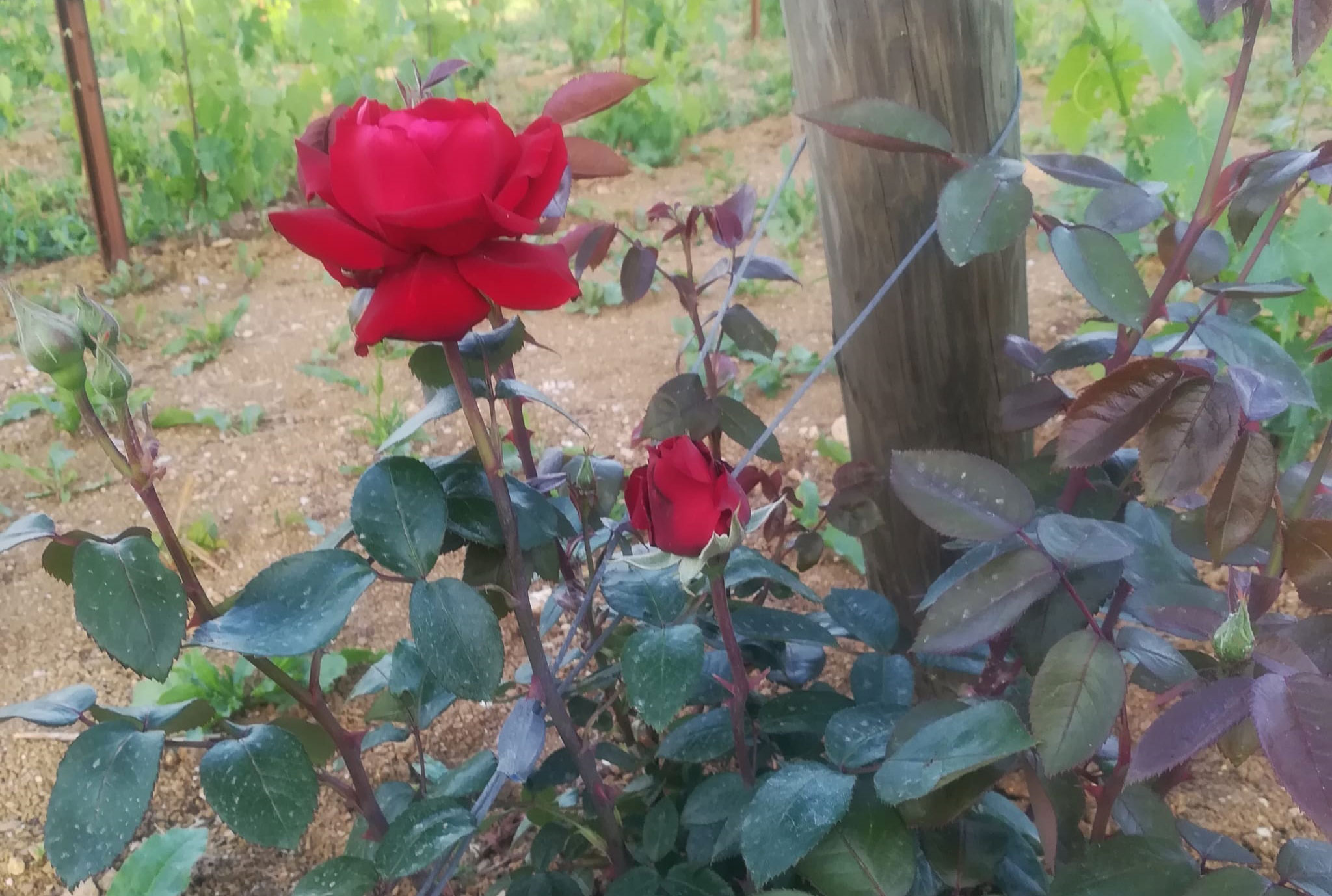 Guardians of the Vineyards
Have you ever noticed roses planted at the bottom of the rows of vines? Maybe in Chianti, or passing through Montalcino, or maybe going up the road to Montestigliano …
It is true that they embellish the vineyard, but that is not why they are planted.
The truth is that in the past, in the absence of more advanced technologies, roses were used to warn winemakers of diseases such as mold, fungi and possible attacks by insects and aphids.
Roses usually show symptoms before the vines, thus warning the farmer in advance and giving him time to prepare for an attack which, if not intervened in time, could cause the loss of the entire harvest.
Nowadays the vines always need a lot of care and attention, but they are much more robust than in the past and the rose now has more of a symbolic value than anything else. It is an omen of good health and prosperity for the harvest to come, it also beautifies the eyes and is a tribute to our ancestors.
Here in Montestigliano, I have chosen three types of roses of different colors to indicate the different grape varieties.
Red for Sangiovese, predominant grape for traditional Tuscan red wines, such as Chianti, Rosso di Montepulciano and more recently Brunello.
Apricot color for Ciliegiolo, a more lively grape, and for Vermentino.
Finally, light yellow in color for Trebbiano.