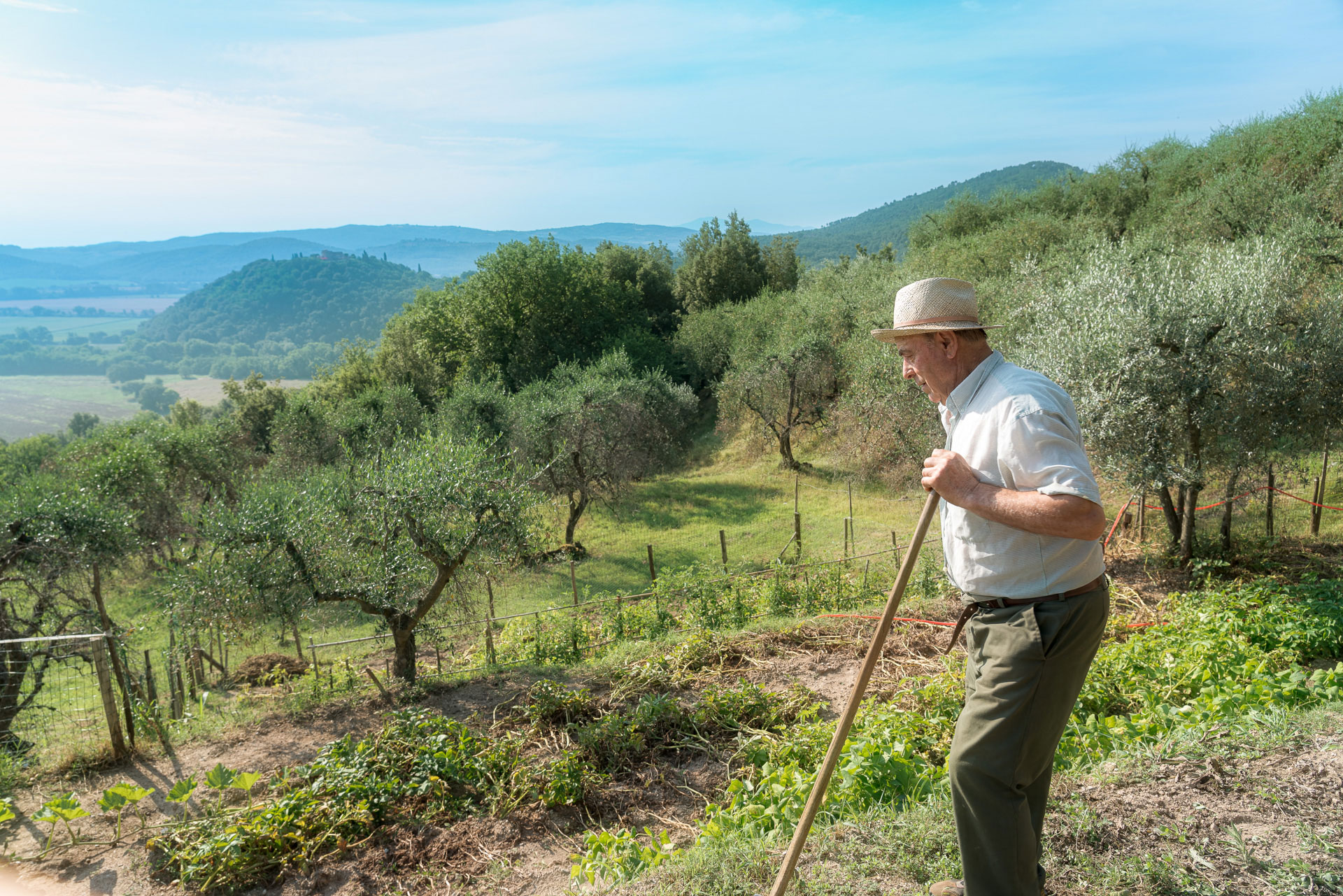 The Vegetable Garden
Located in the centre of the estate, our vegetable garden offers a variety of seasonal vegetables, from fava beans in the Spring, to fresh salads, sweet tomatoes, peppers and aubergines in the Summer. All our produce is made using a bioactive method.
The vegetables are used in our restaurant and are there also for our guests to use in their own cooking. You will find a pair of scissors and a basket in your villa, bring them with and head to our garden to pick your own dinner.