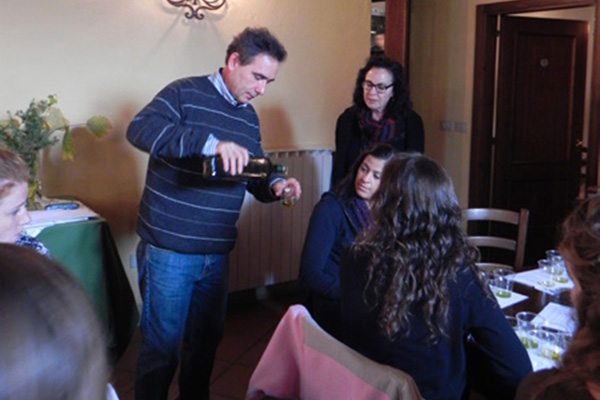 Olive Oil Tasting
Learn to appreciate and to compare different qualities of olive oil. Compare our own Montestigliano oil to a commercial olive oil blend.
Our Head Farmer, Massimo, will explain how to taste the oils and will describe the traditional method of production.
If you visit in November, this is usually when the olives are harvested. We can organise a special guided tour of the olive groves and a visit to the "Frantoio", where the pressing work begins. This is where our olives are pressed and become the golden nectar you see in our bottles.
A taste of bruschetta on the go will be offered, as you must taste this delicious, golden nectar!