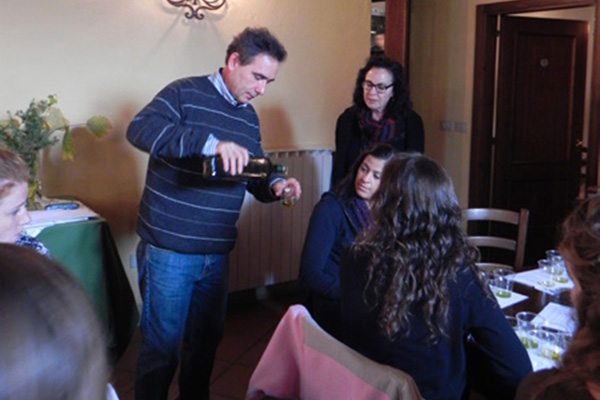 Olive Oil Tasting
Learn to appreciate and decipher the different qualities of Italian olive oil. Compare our very own Montestigliano oil to a commercial olive oil blend.
Our head farmer, Massimo, will describe the traditional method of production and explain how to taste the olive oil like a pro.
If you visit in November, when the olives are usually harvested, we can organise a special guided tour of the olive groves and a visit to the "Frantoio" (olive mill). This is where our olives are pressed and are turned into the golden-green nectar you see in our bottles. A taster will of course be offered, as there is nothing better than that tart spiciness of freshly pressed olive oil.