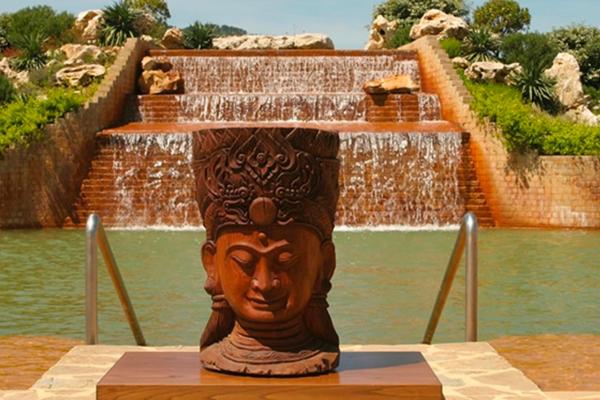 Wellness / Massage
Enjoy a relaxing massage from the comfort of your villa. Speak to reception and we would be happy to arrange this for you. We collabortate with two fantastic massage therapists, so the choice is yours.
To give you an idea, here are the massages offered by Ivana, a minimum booking of 3 treatments or 3 people is needed to book with her.
Ivana Vlckova Echerle is a professional massage and holistic therapist. She can help relieve any aches and pains in the body and help you relax and de-stress. The perfect way to start or end your holiday!
Treatments:
Soul Touch holistic body massage integrates various massage techniques to relieve any tension accumulated in the body, mind and soul. Relax and re-energise with this treatment. 55 min – €100 or 85min – €140.
Relax with beauty oil massage. This massage helps eliminate toxins from the body and release tension. This oil based technique helps your skin become softer and smoothers and creates a profound feeling of relaxation. 55 min – €100 or 85min – €140.
Gua Sha facial, a natural facelift. This ancient Chinese massage technique uses acupuncture to release the natural flow of Qi (energy flow and life) and help eliminate toxins and fluids in excess. This treatment helps reduce fine lines and wrinkles, leaving your face feeling fresh and toned. This facial uses SUPER SALVE creams and facial products (100% organic and natural). A hand and foot massage is included. 55 min – €100.
Zen Shiatsu is an ancient Japanese art of massage that uses finger pressure to release and realign any energetic imbalances, provoking an intense feeling of relaxation. It is very effective with many physical ailments where emotional imbalances and stress are underlying factors. 50 min – €85.
Back, Neck and Shoulder massage, an intensive massage that helps release muscle tension and pain. Ideal after travelling, to release any tension, realign the body and tune into your holiday mood. 45 min – €85.
Foot Reflexology, a natural healing method that stimulates reflexology points on the feet, generating an immediate response on the reflected areas of the body. It is effective for balancing the nervous and lymph systems, blood circulation, digestion, organ functions and strengthens the immune system. 50 min – €80.
Packages:
ROSE FOR HER (Soul Touch – 85 min + Gua Sha facial – 30 min) – €175.
TAO (Soul Touch for her – 55 min + Back, Neck and Shoulder massage for him – 45 min) – €165.
EMBRACE (Beauty Oil Massage for her – 55 min + Zen Shiatsu for him – 50 min) – €165.
Only certified organic oils of the highest quality are used: argon, jojoba, rosa Mosqueta and almond oil enriched with essential oils.