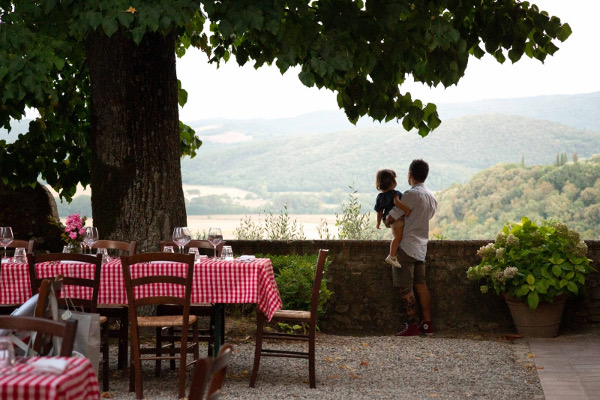 Typical Tuscan Dinners
Join us in the square for our weekly dinners. Enjoy a meal surrounded by your friends and family and a stunning view across the valley, and in the distance, the towers of medieval Siena. Here you will try some of the characteristic dishes of Siena and Tuscany.
Our brilliant, resident cook will delight you with typical food from the area, antipasti, first course, second courses and of course dessert!
Naturally, no Italian dinner is complete without wine. We offer a short wine list of hand selected, local Tuscan red & white wines to accompany your experience of authentic Tuscan cuisine.