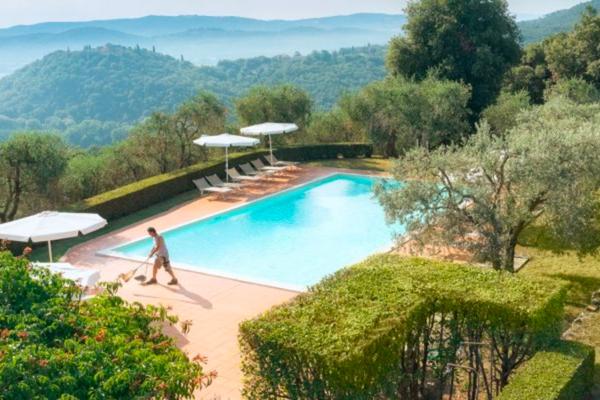 Swimming Pools
We have two swimming pools: the "Quiet Pool" for adults to read, relax and enjoy some peace & quiet and the 'Noisy Pool' for families, where kids can play and splash about.
The "Quiet Pool" is located next to Casa Adriana and is 16m x 6.5m with a depth of 1.4m to 3m.
The "Noisy Pool" is located on the other side of the estate, opposite Casa Luisa and is 15m x 7.5m with a depth of 0.9m to 2.5m.
Both pools are equipped with sun loungers and umbrellas and are cleaned at least twice a day by our caretaker and gardener.
Each apartment comes with pool towels as well as bath towels.
The swimming pools are usually open between June 1st and September 31st, from 8.30am – 7.30pm, depending on weather conditions.