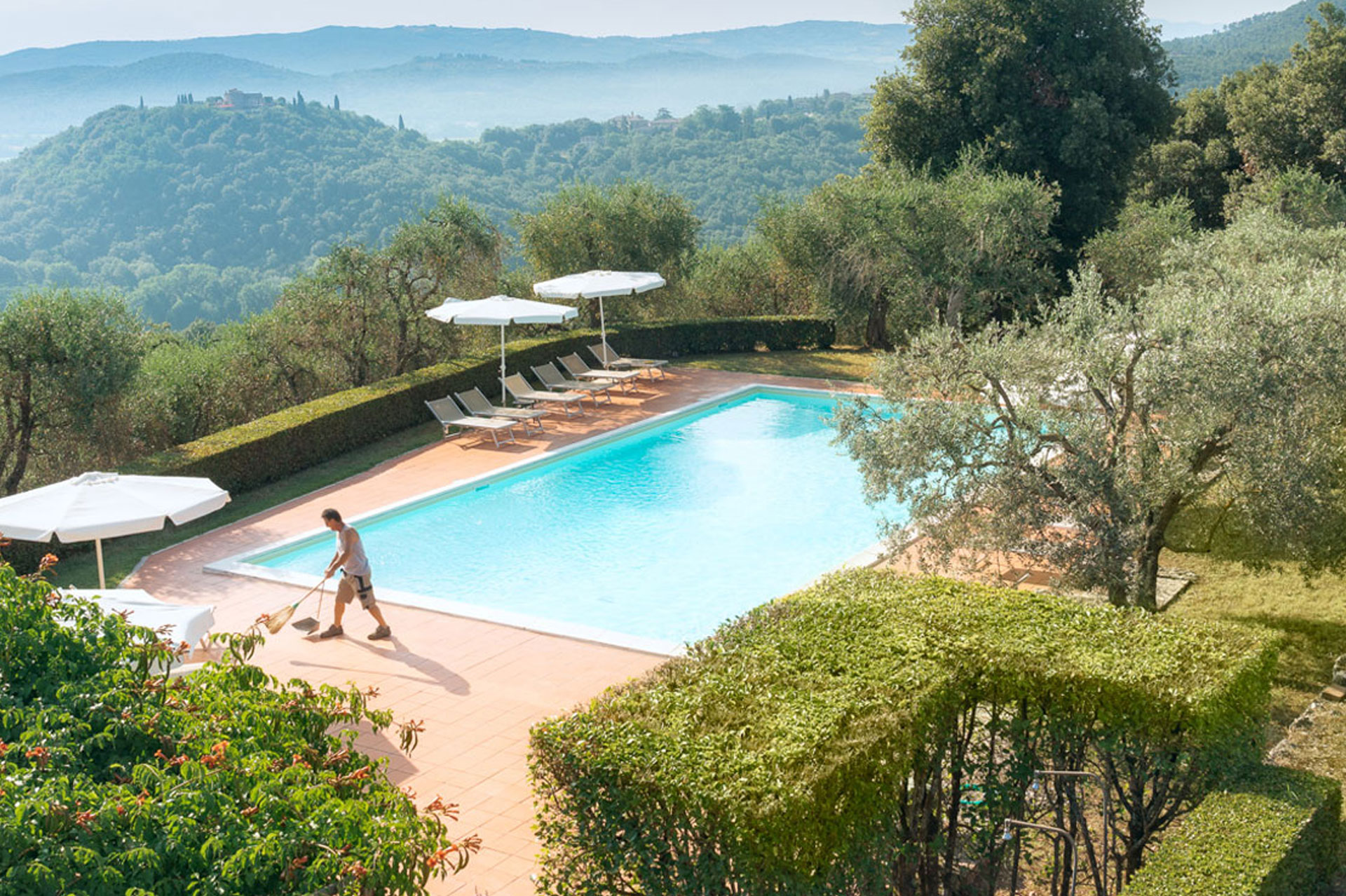 Swimming Pools
We have two pools: the "Quiet Pool" for adults to read, relax and enjoy some peace & quiet. And the 'Noisy Pool' for the kids to play and splash about in.
The "Quiet Pool" is located next to Casa Adriana and is 16×6.5 metres and from 1.4 to 3 metres deep.
The "Noisy Pool" is located on the other side of the estate, next to Casa Luisa; 15×7.5 metres and from 0.9 to 2.5 metres deep.
Both pools have sun loungers and umbrellas and are cleaned at least twice a day by our caretaker and gardener.
Each apartment comes with pool towels as well as bath towels.
The swimming pools are open between June 1st to September 31st.