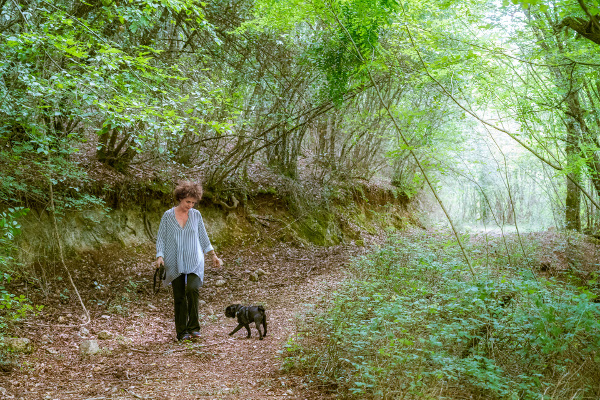 Hiking
A walk along the cypress tree avenues at Montestigliano is a must. Starting from the front door of your villa, you can explore beautiful, scenic routes, historic cypress tree avenues and old parishes rich with history.
A 40 minute walk from the main estate takes you to the river Merse, where you can enjoy a refreshing swim in the river, before heading back.
Or take a guided walk with our hiking guide, Caterina Frey. Caterina has a great passion for the history and geography surrounding Montestigliano. There are a number of routes Caterina can take you on. Not only will she lead the way, but her history stories and botanical knowledge, make walking with Caterina like travelling in time. She makes hiking fun!
Look out for a bocce ball court hidden amongst the oak trees.