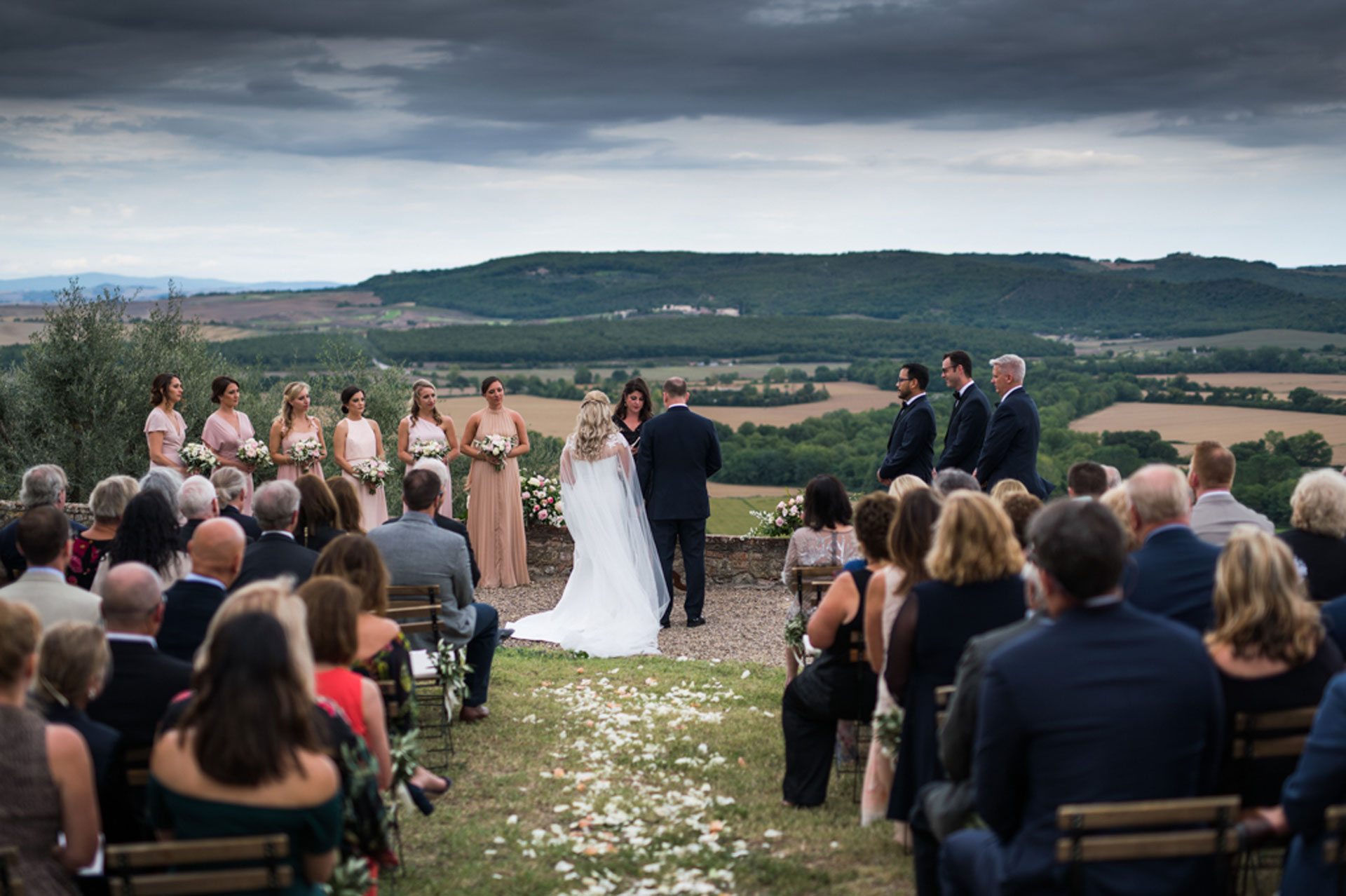 Weddings & Events
A Farmhouse Wedding Venue in Tuscany
A wedding at Montestigliano is like no other. Imagine your ceremony standing together on a hilltop overlooking the beautiful Tuscan scenery.
Hold your wedding breakfast in our mini piazza: treating guests to local wine, Florentine steak and stonebaked pizza cooked by our resident chefs.
Throughout your special day, our entire hamlet is yours to explore, you can wander the farm, venture into the countryside and dance the night away in our extraordinary courtyard.
As the night draws to a close, it's time to retire to your own private 18th century villas – newly renovated and fully equipped with their own kitchens, bathrooms and living rooms.
Many of our guests choose to stay at Montestigliano for an extended period after the wedding, making the most of some time to relax in a beautiful location and reconnect with old friends & family.
Marry at Montestigliano: where dreams begin.