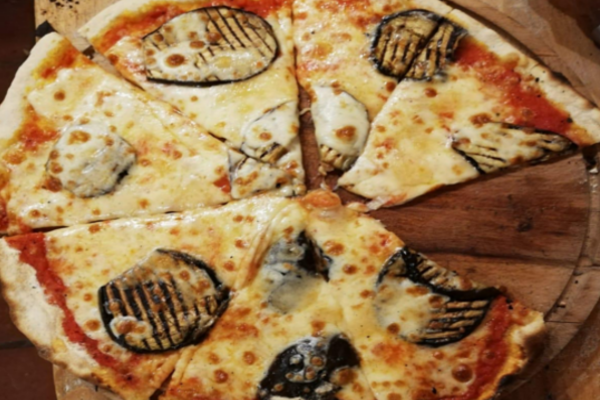 Pizza Nights
"Pizza Night" is an entertaining evening for both adults & children, a mega pizza feast that often ends in singing and dancing. Damiano, our passionate pizza chef has his own wood-fired pizza oven built inside the restaurant. Expect everything, from a classic margherita, a meat feast and of course a vegetarian option.
Be prepared for Damiano's experiments too, nutella pizza is now a delicious classic for dessert and not to be missed!
The pizzas are served in slices on wooden boards and will just keep coming until you say 'no more'.