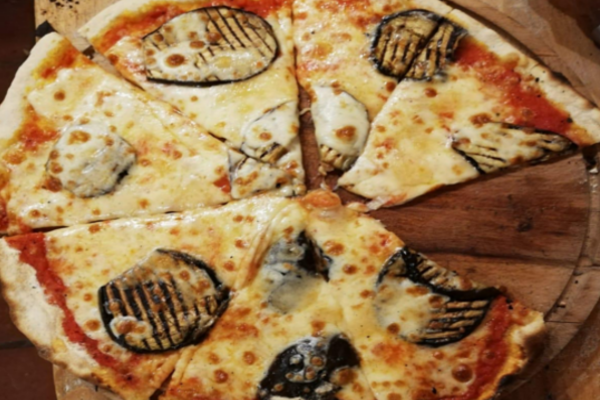 Pizza Nights
"Pizza Night" is our entertaining evening for both adults & children, with lots and lots of pizza. Damiano, our passionate pizza chef has his own wood stove built inside the restaurant. Expect the classic margherita, a meat feast and a vegetarian option.
Be prepared for Damiano's experiments too, nutella pizza is now a classic for dessert and you have to try it, delicious!
The pizzas are served in slices on wooden cutting boards and the pizzas will keep coming until you say 'no more'. A buffet based on salads, bruschetta, beer, red and white wine will accompany and complete this cheerful pizza night.